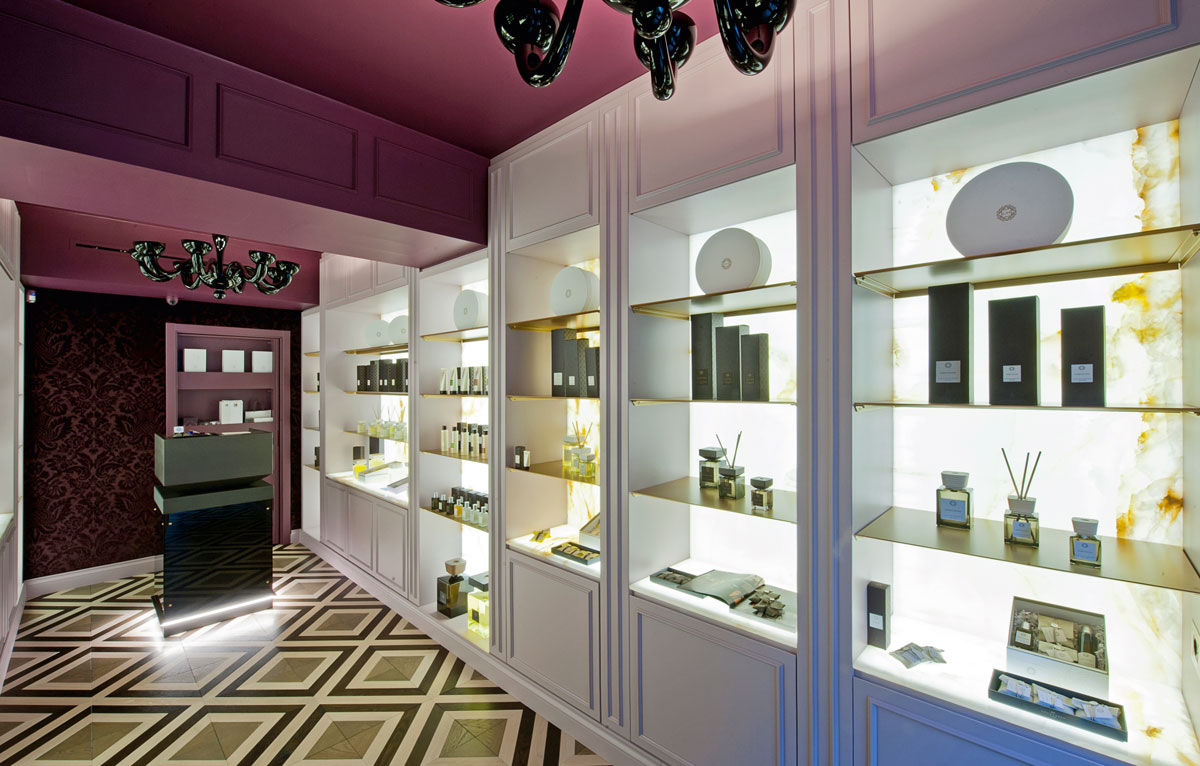 In December 2015, the first Locherber Milano boutique entirely dedicated to its fragrances was inaugurated in the heart of "old Milan", in Corso Magenta.
The interior project was curated by the architect Andrea Castrignano, creating a real atelier à parfum with a classic taste in which the decorative styles of the past have been revisited in a contemporary key.
Flexlite contributed to the lighting of the space, designing and creating the display niches. The use of backlit onyx panels created a sophisticated and elegant atmosphere, giving emphasis to the products.