Pàneo Full Light, with front opal cover (glossy or satin) is available in various shapes.
Thanks to its frameless line, it is suitable for installations where the front is visible and low thicknesses are restricted.
Pàneo Full Light was the protagonist in the Russian pavilion at the 2012 Venice Architecture Biennale. On a steel structure, the 1100 panels each possessed a QR code that transmitted parts of the Skolkovo project to the visitor's tablet.
Flexlite took care of all the lighting design, all the systems and the custom-made furniture elements.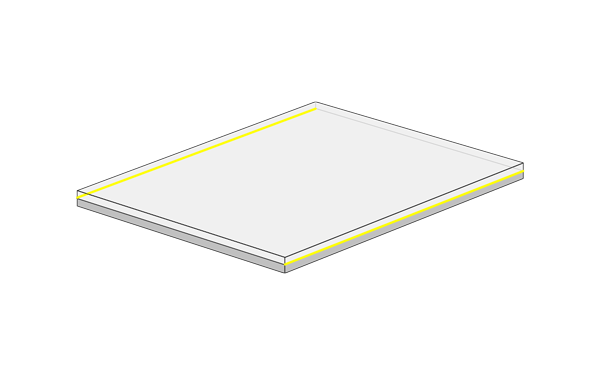 Bright screen for backlighting (translucent materials in general), lighting fixtures, furnishing accessories, shelves and furniture, light boxes for points of sale
Architecture
Nautical
Contract
Furnishing
For marble workers
For signs and banners
For exhibitors
Light design
Shop design


Device to meet the regulations CE

No emission of UV rays and infrared






Device to meet the regulations RAEE-Rohs 2002/95/EC and 2002/96EC




Powered at constant voltage 24 Vdc


Complete range of color temperature

Uniformly distribute bright