Vèrio is LCD glass designed to transform a matt surface into completely transparent glass: it adds dynamism to settings, making them more open or private at the click of a button.
Flexlite offers Vèrio with a all inclusive formula with wall frame in collaboration with the best brands. prova
1 Initial contact
We collect the request and interpret the customer's requirements.
2 Feasibility and cost analysis
We produce an approximate evaluation of the project.
3 On-site inspection and survey
Our technicians collect all useful information on site.
4 Plant engineering, structural support
We provide a report on plant and facility characteristics, possibly suggesting other solutions.
5 Quote definition
We propose a specific job, explaining the time frames and costs.
6 Possible prototyping
If necessary, we produce a sample of the supply to allow the customer to make a more informed decision.
7 Parts' production
We produce the parts required for the job and prepare them for shipment.
8 Transport and assembly
We transport and assemble the glazed solution, delivering it
to the customer ready for use.
9 Quality control and testing
We test the operation of the product,
making sure everything has been carried out professionally.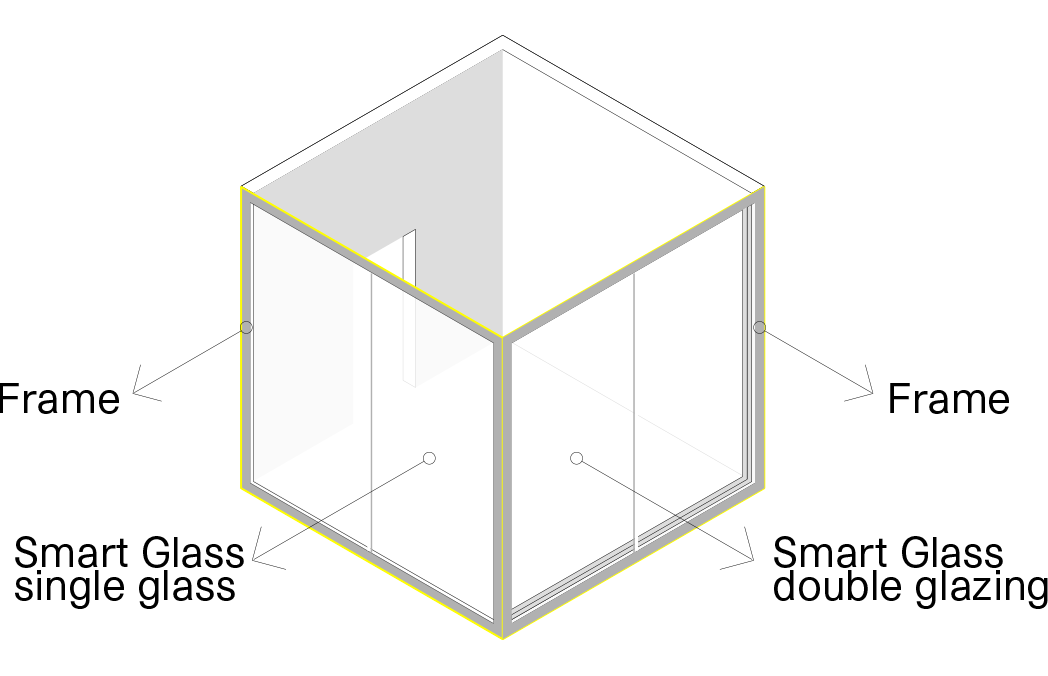 Questions?
The Flexlite technical office is at your disposal to evaluate each project from the inspection to the lighting calculation, installation, testing and quality control.
Manufacturers since 2008 of the first authentic laminated glass with LCD film
LUXOTTICA
MARINA RINALDI
MAX & CO
MAX MARA
MONCLER
MONT BLANC
NIKON
PAGANI AUTOMOBILI
PIAGGIO
RAYBAN
ROLEX
EMPORIO ARMANI
ERMENEGILDO ZEGNA
ETRO
FERRARI
FIAT
GUESS
JCDECAUX
KIKO
LA PERLA
LOCHERBER
LONGINES
SISLEY
SUNDEK
TISSOT
TIFFANY
TOMMY HILFIGER
VALENTINO
VERSACE
VODAFONE
WIND
The opening and brightness of a space is synonymous with pleasure and quality of life. But sometimes privacy may be required for a meeting or more private affairs. Vèrio allows you to turn a clear glazed surface into a matt one with a single click, instantly adapting a setting as needed.
Make the most out of the sun.
Vèrio protects against UV rays: this means first of all eliminating the harmful effects of solar radiation. What's more, controlling solar radiation, by changing the transparency of the glass, allows substantial thermal advantages, exploiting the heat of the sun in winter, and limiting it in summer. The result is a better quality of the workplace and living environment.
The shape of your project.
Vèrio can be shaped just like normal glass. This means that the use of this particular product is not limited to square, rectangular or round shapes, but it is possible in all contexts in which a customised shape is required: from a shaped window to the porthole of a yacht.
Your Portfolio Archive currently has no entries. You can start creating them on your dashboard.